-- Only 13% of U.S. public companies consistently met performance expectations they declared since 1994 ("Profit From the Core," by C. Zook & J. Allen, Harvard Business School Press, 2001).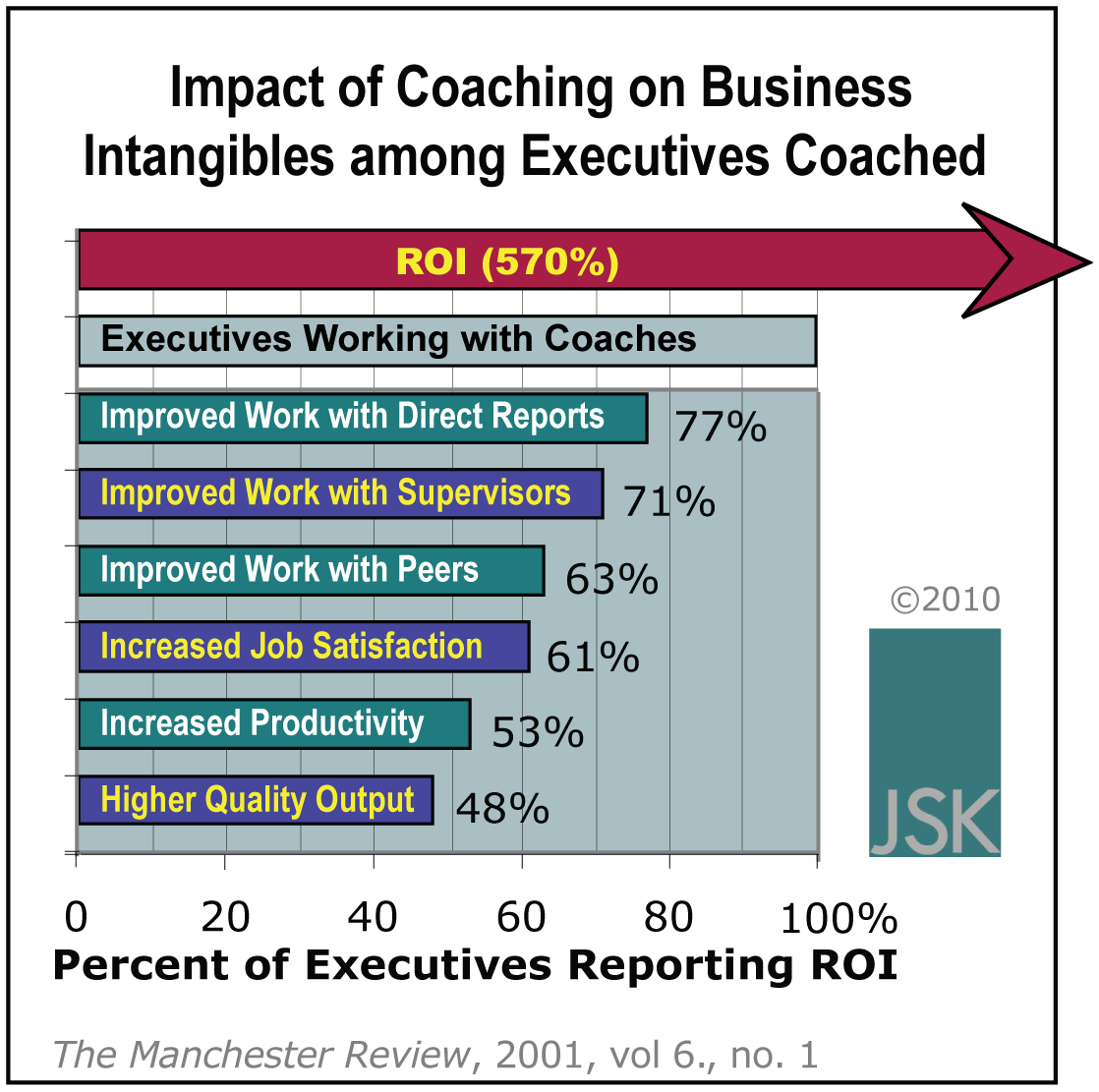 -- Barely 50% of U.S. workers say they trust their leadership (Franklin-Covey, 12,000-person xQ Study, 2003).
-- A new management style of being 'friends' with subordinates is associated with significantly higher top employee satisfaction, with friendship creating 25% greater trust in their employer and 25% greater loyalty to the organization (The Emerging Workforce Study by Interim Services).
-- The vast majority of companies "over-promise and under-deliver" (Bain Consulting, Corporate Performance Studies, 1990-1996 per Stephen R. Covey, Ph.D., The 8th Habit ).
-- Executive coaching increased productivity by 88 %, well above the 22% increase delivered from training alone. ("Executive Coaching as a Transfer of Training Tool: Effects on Productivity" by Olivero, Bane & Kopelman, Public Personnel Management , Volume 26, No 4, Winter 1997).


-- Only 57% of all Americans hold corporate leaders to be honest ("The Support Economy," by S. Zuboff & J. Maxim, Viking, 2002).
-- "I have found that being honest is the best technique I can use. Right up front, tell people what you're trying to accomplish, and what you're willing to sacrifice to accomplish it." (Lee Iococca, CEO, Chrysler)
-- 66% of Europeans say they distrust the leaders of corporations (Eurobarometer Survey of the 15 EU states, April 2002).
-- "Workers at all levels of the corporate ladder, fed up with a lack of advice from inside the company, are taking matters into their own hands and enlisting coaches for guidance on how to improve their performance, boost their profits, and make better decisions about everything from personnel to strategy." (Betsy Morris, "So You're a Player. Do You Need a Coach?" Fortune Magazine , Vol. 141 No. 4, February 2000).
-- Forty percent of all management newbies get out, fired, or 'dissed' in the first 18 months, and the number one problem cited among 82% of newly promoted managers: Failure to build partnerships and team work. (McCafferty, "First-Time Management Mistakes Common pitfalls for new managers and ways to avoid them," USA Weekend Magazine, Oct. 3, 2001 per Manchester Inc., Philadelphia ).
-- Key characteristic of successful executives is continuous personal and professional growth. (20,000-managers study, in 40 organizations, over 5 years, Novations HR Consulting).
--American executives waste 19% of their time (one day per week) mediating conflicts in the workplace, when they would otherwise create corporate vision, promote corporate strategy or hire key staff (150-executive survey by California staffing service OfficeTeam ).
-- The objectivity that an executive coach brings to a developmental opportunity is helpful to managers seeking to make difficult changes in attitudes, work habits, perspectives, and interpersonal relationships (McCauley & Hughes-James, 1994; Young & Dixon, 1996).
-- Employers rank vision (35%) and job responsibilities (34%) as most important, while candidates most highly rank job description (28%) and compensation (25%). Only 8% ranked company vision a top priority; and, will choose between two job offers on location / telecommuting, which employers rank low (4%) (CareerBuilder poll).
--"The goal of coaching is the goal of good management: To make the most of an organization's valuable resources." (Waldroop and Butler, "The Executive as Coach," Harvard Business Review , May 1996).
-- Three areas of greatest impact on employee loyalty: Fairness, concern and trust. Only 40% surveyed believe their employer cares. Only 50% say their employer offers family-friendly policies. And 60% say their employer does not help them grow and develop for the long term (Walker Info Global Network and Hudson Institute study).
-- "Leadership transforms vision into reality. Emotional intelligence, more than any other asset, more than IQ or technical expertise, is the most important overall success factor." (Warren Bennis, Ph.D., Distinguished Professor of Business Administration, USC).
-- "Leaders establish credibility among their followers. Demonstrating these values [authenticity and integrity] in action often make the difference between success and failure. Simply put, managers who don't "walk the talk" seldom motivate people to follow them." (Randy Englund, Strategic Management Group, "A Key to Creating an Environment for Successful Projects: Authenticity and Integrity," January 2001).
-- "Want a booster to cheer you on, a guru for guidance, a drill sergeant to keep you disciplined? Someone who will make you walk your talk, but do it gently? Maybe what you want is a personal coach." (Melissa Fletcher Stoeltje, "Ready, Set, Succeed," Houston Chronicle, July 3, 1994).

BizCoach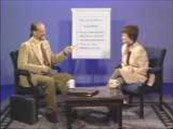 The BizCoach cable television show, broadcast in the Los Angeles metro area, helps business leaders clarify what they want out of life and career, and how to achieve it. (Taped shows available for broadcast in elsewhere.)