Board Certified Coach (Center for Continuing Education)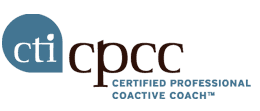 Business Consulting Since 1981
Former Advertising Director for Corporate Chain
Former Advertising Agency Owner (Illinois)
International Speaker and Workshop Leader
Trainer to Executive Coaches Worldwide
Certified Train-the-Trainer (ASTD)
Certified Instructional Systems Designer (ASTD)
Assistant Leader, Coaches Training Institute (CTI)
Mentor to Junior Coaches and Facilitators
CTI Certified Professional Co-Active Coach (CPCC)
B.S., Communications, University of Illinois
Principal Catalyst at JSK Coaching Associates

Josef S. Klus transforms the leadership and communication of executives, management and immediate staff through individual coaching as well as supportive training.
*CPCC, Certified in 2004, by Coaches Trainining Institute--the world's first ICF (International Coaching Federation)-accredited coach training program.
Areas of service include:
Leadership Development
EQ (Emotional Intelligence)
Effective Communication
Team Building
Personal Productivity
Creative Thinking
Authenticity and Integrity
Priority (not Time) Management
Stress Reduction
360º Assessment

Qualities Most Noted by Clients and Colleagues:
Professional Butt-kicker
Asks Good, Hard Questions
Deep, Attentive Listener
Intuitive Risk-Taker
Entrepreneurial Spirit
Innovative Facilitator
Experiential Learner
Genuine Connection
Ethical Outlook

Client Testimony
"Josef is a dedicated professional: as a coach his 'quality of listening' is without parallel."
Client: Dr. Reri M. MacLean, Managing Director, Keller-MacLean Business Leadership; President, Profesional Coaches and Mentors Association (2010).